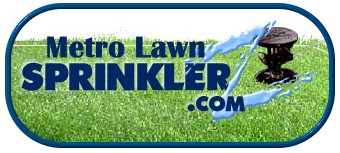 Metro Lawn Sprinklers Michigan

Sprinkler Parts, Sprinkler Accessories, Sprinkler Service or Installation 248 473-7485 or 734 844-2494
We offer sales, service, installation of lawn sprinklers in the metro area of Detroit and southeast Michigan. We also provide services for lawn sprinklers in the northern portions of Ohio.
In the metro area of Detroit, Metro Sprinklers is the leader in the installation of lawn sprinkler systems and water fountains or other water features. We also install Kichler low voltage landscape lighting to highlight and light up your home or business. Through our main web site, SprinklerZ.com, we offer parts sales for all major lawn sprinkler systems. If you are interested in installing your own lawn sprinkler system, we can supply you with plans and all of the sprinkler parts that you will need to create your lawn sprinkler system.
We also offer spring opening of your lawn sprinkler system or fall shut down of your lawn sprinkler system in the metro Detroit area.
Need parts for your sprinkler system? We have what you need. Through our affiliation SprinklerZ.com we offer all of the sprinkler parts or accessories that you need to keep your system working and keep your lawn well irrigated. SprinklerZ.com offers lawn sprinkler parts or lawn sprinkler accessories at discounted prices and offers the top brands of parts or accessories.
Have a Rainbird sprinkler system? We have what you need. The same applies if you need parts for sprinkler systems from other top names like Toro or Nelson or how about Hunter or Weathermatic? If you need parts to keep your lawn sprinkler system working click here to visit SprinklerZ.com where you can shop online for the sprinkler heads, timers, back flow preventers or any other parts you may need. Your sprinkler system should always be maintained to continue to provide you with years of use, and at Metro Lawn Sprinklers we have everything you will need to keep your system working like new no matter what metro area of the country you are located in.
Shop for sprinkler heads, sprinkler timers, sprinkler back flow preventers or other sprinkler parts at SprinklerZ.com for spray type of lawn sprinkler systems or drip irrigation systems.
Underground Sprinklers, Rainbird Sprinklers, Rainbird Sprinkler Controller, Rainbird Sprinkler Clock, Rainbird Sprinkler Heads , Rainbird Parts, Hunter Sprinkler Timer, Hunter Controller, Hunter Sprinklers, Febco, Febco PVB, Febco 765 Repair Kit , Febco Backflow Preventers , Febco Vacuum Breaker
Shop for sprinkler parts or supplies now
36941 Schoolcraft Road Livonia MI 48150
248-473-7485 734-844-2494